www.garlicki.pl
www.garlicki.com

WAP
The Best Portal
for Mobile Devices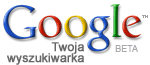 BOT
ANDROID
Artificial Intelligence



EVA BOT
BOY BOT
BOT BUILDERS
HELP
WARNING !!!
Due to the huge interest with talk with robot Android and Artificial Intelligence,
in moments of prime overload a short pauses may occur,
Android may not keep up with answers for all questions at once.
You will see a warning message of the overload in this case.
Please wait a few minutes and try again after a short pause.

UWAGA !!!
Z powodu ogromnego zainteresowania kontaktem z robotem Androidem i sztuczną inteligencją AI,
w momentach największej oglądalności może wystapić przesilenie,
Android może nie nadążać z odpowiedziami na wszystkie pytania.
W takim przypadku wyświetlony zostanie komunikat z powiadomieniem o przeciążeniu.
Należy odczekać kilka minut i spróbować ponownie po przerwie.


AUTOR

1989-2018


® All Rights Reserved
All Registered Trade Marks™ are property of their legal owners.
All content in this site is the property of GARLICKI™ SOFTWARE HELP® and under the law protection.
Copying, spreading or broadcasting without my agreement and special permission is prohibited.
1989 - 2018

2617 hits